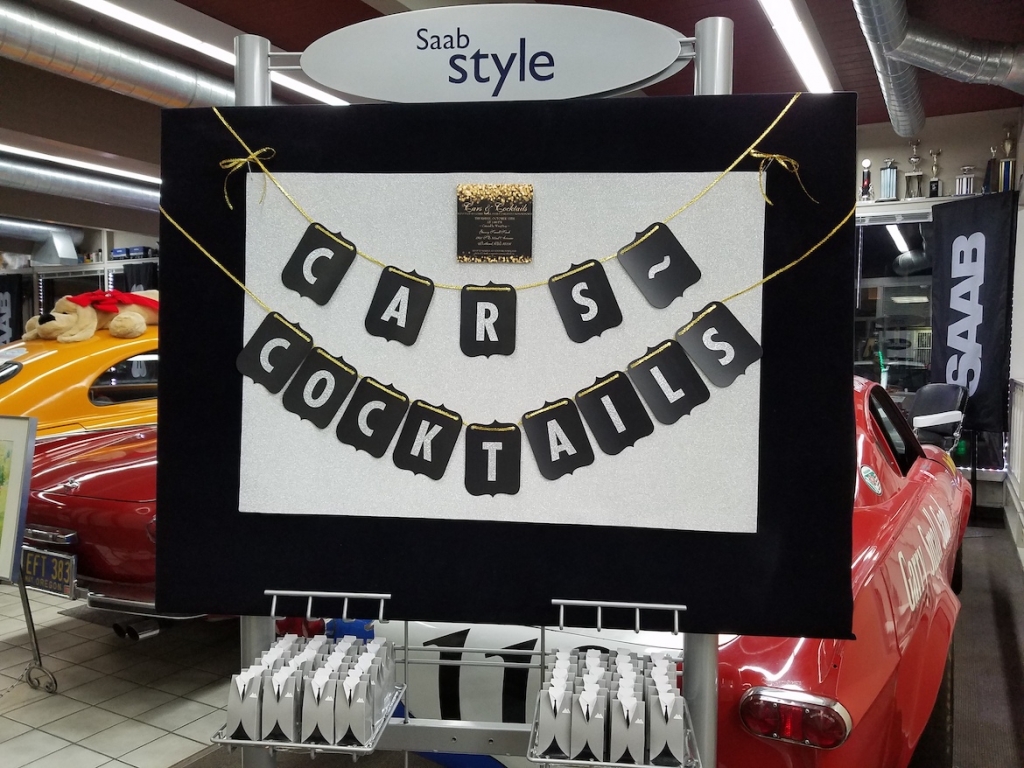 The 82nd Ave of Roses Business Association has identified two major industries in our district: Food and Automotive.
To that end, we started working with food businesses at the Food Industry Coffee Klatch in February, out of which grew Around the World in 82 Dishes, which raised more than $1600 for local restaurants in August. Hoping to do the same thing for the auto industry, Cars and Cocktails was an invite-only networking event with the goal of bringing auto industry interests and 82nd Ave of Roses Business Association board members together to talk shop.
Despite a gale force wind advisory and driving rain, the Cars and Cocktails was well attended with 25 guests, representing 78% of the invite list. The event was hosted by Garry Small Saab, catered by Wingstop Eastport Plaza with drinks and snacks donated by Garry's ELF Solutions. Out of this mixer, the Auto Industry Committee will form a working group in order to identify next steps for a successful auto-industry event.